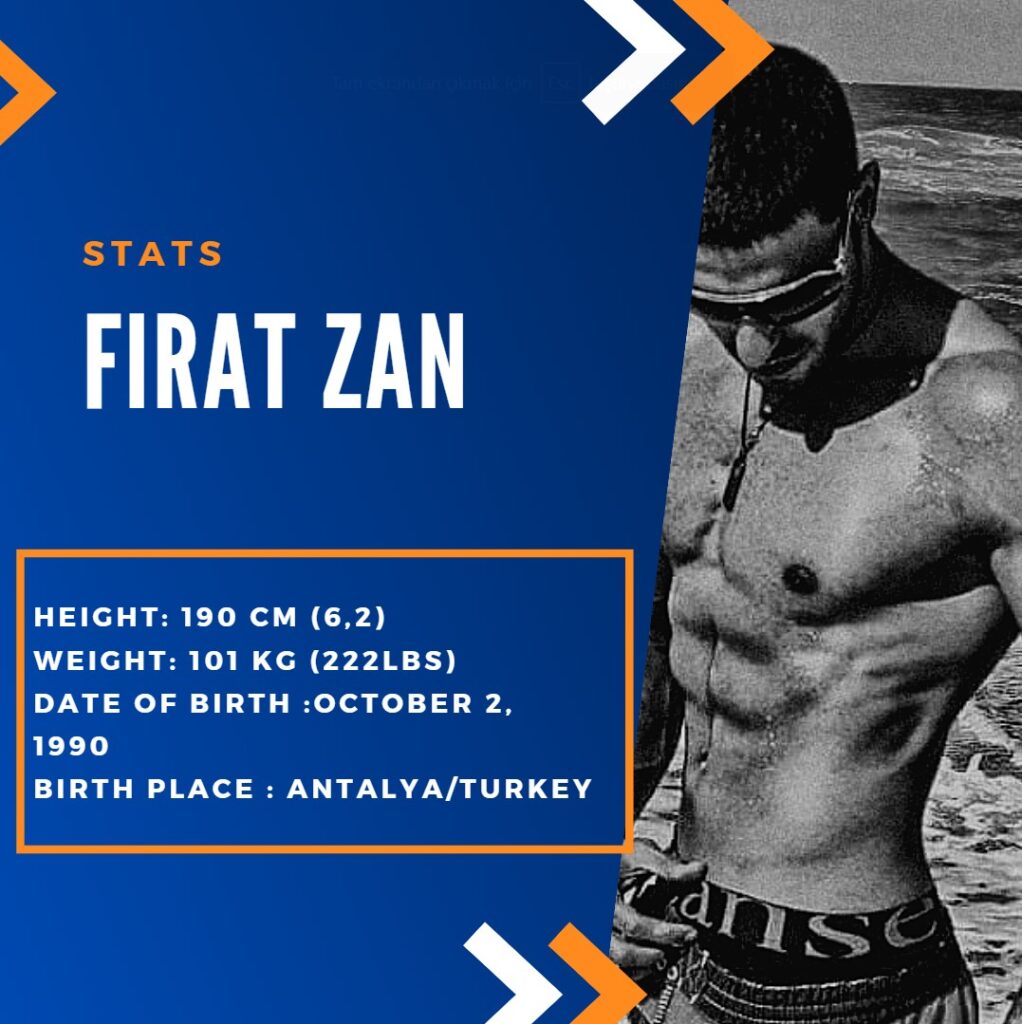 Firat Zan, Fitness Model that inspires millions.His years of decisive and stable work inspired many young athletes.Firat Zan, who started his bodybuilding and fitness career when he was weak and frail, now has 1.3 million fans on facebook because of his professional ability to offer muscle mass, which he built patiently and naturally.
Athlete Statistics
Weight:102 Kg – 225 Lbs
Height:190 CM – 6′ 3
Year Of Birth : 1990
Nationality : Turkish
Early Life
During his teenage sessions, he faced a unexpected growth sprout that made him very tall and skinny. Because of his slim figure, he had to go through low self-esteem. Firat also endured from bully during his formative years.For this reason, Firat Zan won his current determination and ambition.While developing his ambition, he managed to adapt it to the right place, fitness business.Because of his skinny build, Firat quickly started to build major lean muscle mass. He was now motivated more than ever to earn a excellent physique.